Come Out And Enjoy the Trade Show Tonight
CEO Guest Speakers
---
2017 Trade Show Tuesday, May 2nd
We hope you enjoy being at the Trade Show this evening. The Keller Convention Center is the perfect venue for CEO to showcase their business ideas to Effingham County. It starts at 5:00 PM and ends at 7:30 PM. A special thank you goes out to our CEO investors who believe in this program and provided the resources to inspire these young men and women to start their own business.  We look forward to seeing you there!
---
Local Support Is All You Need
Martin's IGA Plus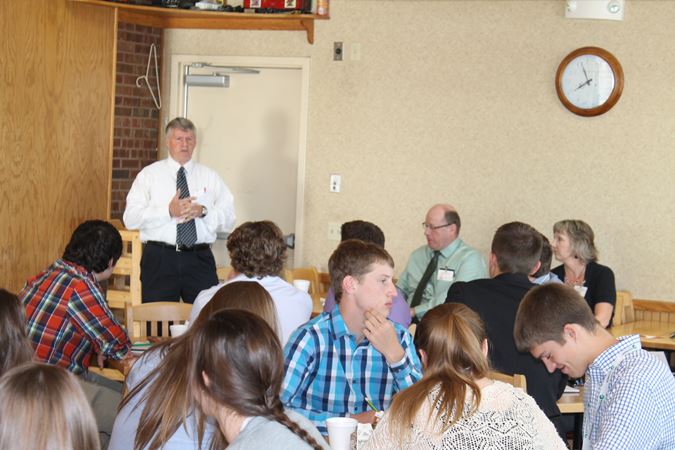 Martin's IGA Plus has all the groceries your family needs. CEO was lucky enough to visit the store, and the class was nothing short of impressed. Roger Myers, general manager, Sandy Lewis, front end manager, and Mark Mankin, grocery manager, showed the class around the store and gave beneficial business and life advice. They stressed the importance of challenging yourself and starting small but with a vision. IGA may be more expensive, but the quality and freshness is what is most important to them. Additionally, it is much more than a grocery store. On top of produce and groceries, they have the Iron Horse restaurant, IGA catering, bakery, and flower shop. Thank you to the home-proud store, Martin's IGA Plus for such a great tour!
---
An Agricultural Impact
South Central FS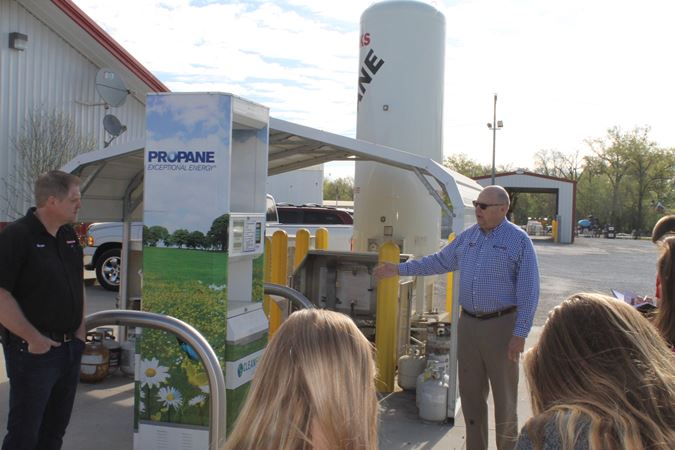 The CEO class visited South Central FS which is a regional cooperative. FS owns part of Growmark and has 26 total member companies. All member companies buy from the same source. The class learned that South Central FS does much more than they knew. FS has an in house finance program, a precision farming department, crop insurance, and its own tire shop that sells almost 2 million dollars in tires. FS also has many different divisions, some being Total Livestock Services, which is made up by FS-Total Livestock Services, Newton Animal Health Center, Altamont Overhead Door, and EAHC Structures. These divisions are all very successful and help make up FS as a whole. South Central FS's biggest export is soybeans to China. The class also visited the feed division and the Fast Stop. It's amazing how much South Central FS does for our community, and the difference it would make if this company was not in Effingham County.
---
Never Say, "I Can't"
Kyle Packer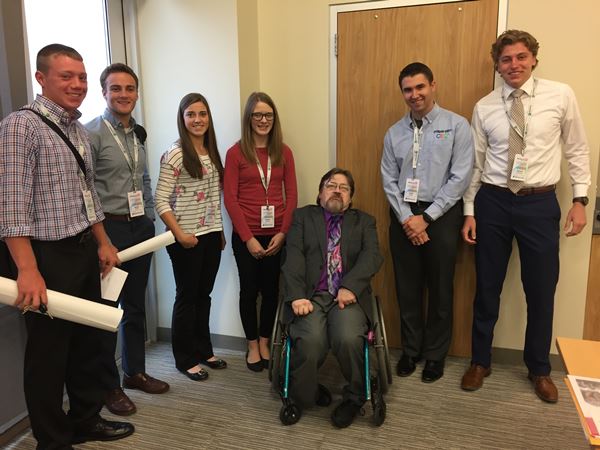 Kyle Packer's presentation was truly moving!  Mr. Packer was diagnosed with cerebral palsy, but even with this challenge he never quits. He has had to overcome so many obstacles that many people would never imagine. Many actions that we do in a normal day take minimal effort, but Mr. Packer has to focus a large amount of attention on using the correct muscles to accomplish something we take for granted. On top of all the work he has had to complete to be seen as "normal," he has also pushed himself out of his comfort zone. Mr. Packer told the class that getting outside your comfort zone is where you will find yourself. You will discover what you are afraid of, what exhilarates you, and you may even find something you genuinely love that you had no clue about before you tried it. Kyle Packer has gone on some pretty remarkable adventures including whitewater rafting, mountain climbing, and even sky diving.
---
Student Journal Highlights for this week
"On Friday the class heard Kyle Packer speak. I know he is an outstanding man. I have seen the movie Uphill Climb and it is truly remarkable what he has done and the challenges he has faced. Sometimes in life we think we have it hard but people like Kyle always prove us wrong. He is such an inspiration."


Arianna Kopplin
Wednesday, May 3, 2017Learn More About Arianna
"On Friday we met at Roy Schmidt Honda with Kyle Packer. Kyle is a very adventurous man who has cerebral palsy. He has not let his disability get in the way of his dreams, though. Throughout the class, he shared with us some of his favorite trips he has taken and the moments of danger he has encountered. One of his favorite quotes that he shared with us was "If you never try, how will you ever know?" This speaks to me because there have been many times that I give up on an idea of mine. I'll never know how it could have gone because I never gave it a chance. Kyle even wrote a book calledStare if You Dare. He also is featured in a movie calledAn Uphill Climbfilmed my Craig Lindvahl. Kyle is a speaker that must be invited back next year. His message and stories will continue to inspire the many CEO students to come."

Christian Deters
Wednesday, May 3, 2017Learn More About Christian
"Kyle Packer had an absolutely amazing and inspiring story to share with each of us. The biggest lesson I learned from Kyle was to not let fear stop you from doing what you want.  Kyle has cerebral palsy, but has not allowed this disability to slow him down or stop him from doing anything he wanted to do in his life... I love hearing people's stories who have had big dreams and chased them, no matter how insane they may seem to other people. These people inspire me to achieve every dream or goal I have for my life, and to not stop trying until I do. I know that from now on, when I am going after something in my life and a fear pops up, I will remember Kyle Packer's story and know that fear is fun, and to keep pushing past my limits/comfort zone."

Cali Johnson
Wednesday, May 3, 2017Learn More About Cali
---