CEO Class of 2017 Finishes Strong
CEO Business Visits
---
Personal Businesses Come Alive At CEO Trade Show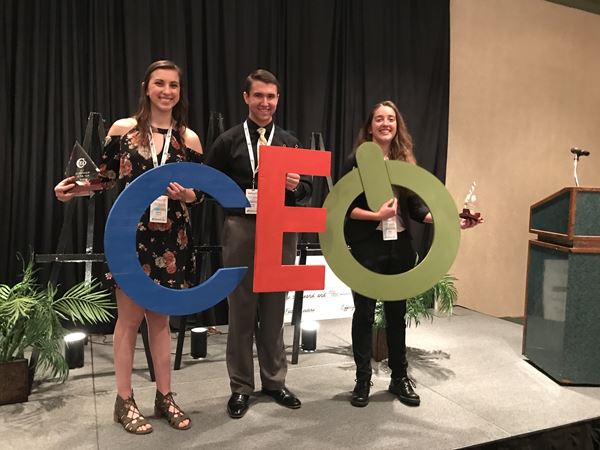 The 9th Annual Trade Show at the Keller Convention Center received huge support from the community. All the preparation and energy the students created for their personal business came to life as each student greeted potential customers who were interested in their products and services. 
Dustin Gurley won the 2017 John H. Schultz Scholarship. This was created in memory of John H. Schultz and his wife Fran, an Effingham area entrepreneur and businessman. It was presented by their son Bob Schultz to Dustin as a $1,000 annual scholarship.
Sidney Webster and Alex Denoyer were voted on by their CEO peers as "Entrepreneurs of the Year". Congratulations to Dustin, Sidney, and Alex. They each had an entrepreneurial attitude throughout their journey alongside their peers. Each week in CEO, they were asking questions, eager to meet guests who visited the class, and when given an expectation would exceed what was expected. 
It was a wonderful evening showcasing all of the student's personal businesses.  This year demonstrated so many creative and well thought out business plans. Everything that the CEO Journey processed over the past eight months provides the Trade Show with so much energy. We wish the CEO Class of 2017 continued success in all their future endeavors.
---
---
CEO Investor Breakfast Was Well Attended
Special Recognition given to CEO Founding Investors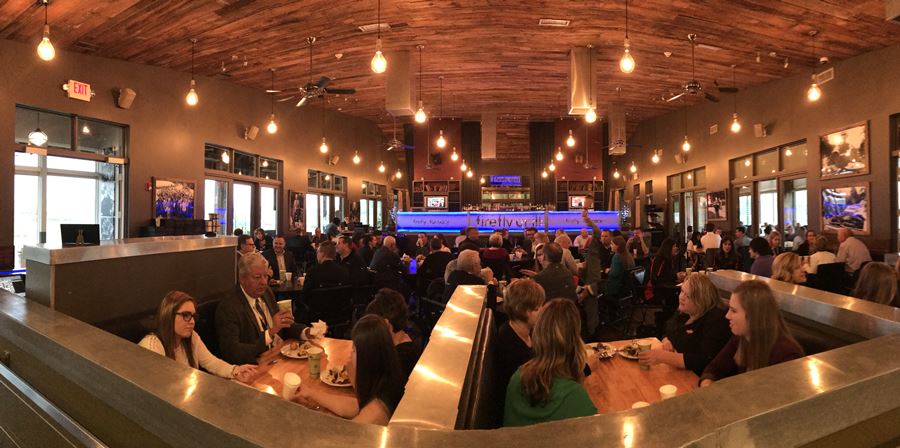 The attendance at the CEO Investor Breakfast was outstanding despite the heavy rain. The Firefly Grill prepared a delicious breakfast and the networking between students and investors at the end of their CEO Journey was the perfect last chapter.
Steve Witges, CEO Chairman presented 36 CEO Founder Investors with appreciation awards for their 10 year investment into the Effingham County program. He also honored Kent Probst, retiring CEO Facilitator, with a Crystal Award recongnizing his years of dedication in building the next generation of business leaders for Effingham County.
This breakfast event also allows the students to share their personal journey and to say thank you to our investors. Many of the investors commented that hearing the personal stories and meeting the students provides evidence that their investment is impacting our future with strong business leaders for our county. A big thank you goes out to Niall Campbell and his team in making our morning so special. 
---
Student Journal Highlights for this week
---