Meet the CEO Class of 2018
---
The Board Shared the CEO Culture To The Incoming Students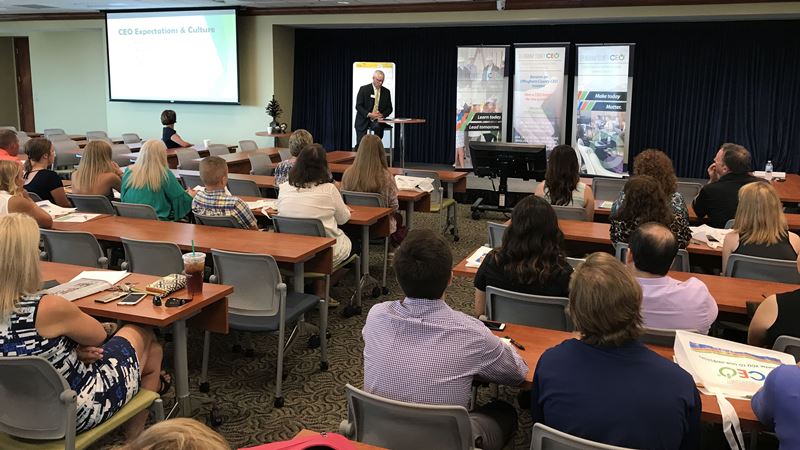 It is always an exciting evening for the incoming CEO class and their parents to attend the CEO Orientation. This year the bar was raised on the importance of the CEO Culture and how this impacts the success of each student's journey. Mr. Dwight Erskine, Mrs. Karen Etter and Mr. Bill Fritcher were the main speakers covering CEO expectations such as dress code, being on time, and doing your best everyday.
The evening was not complete without hearing from our alumni Madeline Aherin and Samuel Childerson from the Class of 2017. They were in the seats of our incoming students over a year ago. Sam encouraged next year's class to ask questions and now looking back he wished he had asked even more questions than he did. Heidi Thoele from the CEO Class 2014 shared that the class helped her to be more outgoing and without this program she would not be who she is today. It helped her to set higher goals for herself in college and in life.
Each year we have a CEO Investor share why they invest in CEO. Chuck Deters from Dieterich Bank gave a wonderful testimony illustrating the possibilties of past, present, and future classes returning to our community. 
The evening concluded where the students met with their facilitators Mrs. Sayers and Mrs. Teichmiller while the parents were engaged in a Q&A session with the Board, Alumni, and Alumni parents to answer any concerns that they may have for the coming year.
It is going to be an exciting year ahead that begins Monday, August 21st.
---
Summer Update on The CEO Class of 2017
Arianna Kopplin, Jacob Bushue, and Kiersten Goodman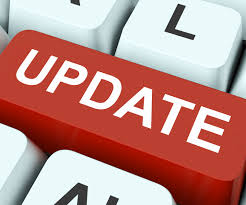 The Trade Show was back in May, but several of the students from the 2017 CEO Class have continued great strides with their businesses over the summer. We hope you enjoy this quick snap shot of their progress.
Arianna Kopplin completed her CEO businesses event, The Royal Ball in June. The day was truly magical for all the children that attended. The children participated in several activities including learning a dance, taking a carriage ride and meeting the royalty. Arianna appreciates everyone who volunteered their time to help make it a success for the charity, Fear Nothing. The event was a great learning experience for her and she is excited to use her skills received from CEO to benefit her in her future education and career. Arianna is continuing her education at Missouri State University where she will be studying Entertainment Management.
Jacob Bushue, recently presented Meghan Rewers, the CEO of Crisis Nursey of Effingham County, with a $120 check. The money came from the proceeds he raised at the recent CEO Trade Show selling water bottles designed to raise awareness for the Crisis Nursery's mission.
Kiersten Goodman was asked by WBGL to be on their Morning show. She was able get her name out on the air and received positive feedback from her interview. Over the summer she brought her book to Oil Belt and had youth groups read out of them together. She just returned from a mission trip where she led a devotional time each night with her team. In the beginning of her business journey, she originally ordered 300 books. After selling these, she is ordering more as she begins her speaking tour to different churches each week to talk about her book, Kiersten wants to encourage people and teach them how to incorporate God into their life each day by reading her daily devotional. She wrote this devotional to help people with their faith and to help them dig deeper. If you are interested in checking out her book, please contact Kiersten on Facebook @PlugintoEternity.
CEO wishes the Class of 2017 great success as they head towrds their future endeavers this fall! 
---
Alumni Spotlight Entries for this week
Garrett will be a senior at Saint Louis University. He is in the John Cook School of Business studying economics and just awarded an intern postion in the office of Senator Tom Cotton (AR-R) this fall. Garrett previously completed  an internship for Congressman John Shimkus, Governor Eric Greitens, and the Mercatus Center. We send out a big shout to Garrett from the CEO Family on this recent accomplishment and wish him the best in Washington.

Garrett Ziegler
- Class of 2014
---