Life Lessons
CEO Guest Speakers
---
May I Borrow Your Shoes, Please? One Man's Journey of Lessons Learned
Steve Witges, CEO Chairman and Farm Credit Illinois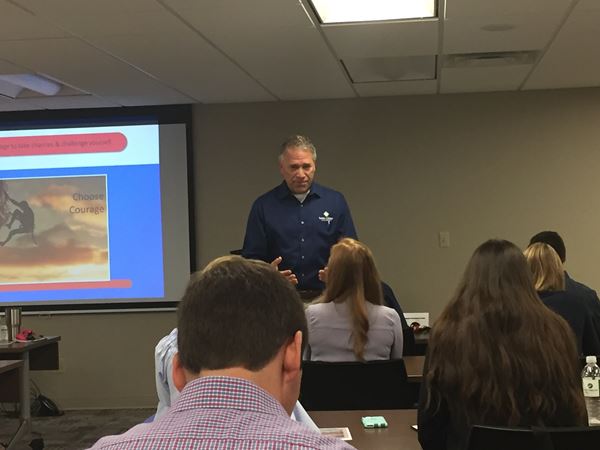 Steve Witges, CEO Chairman shared his story and some of his best Life Lessons. He started out by saying, "When you find yourself in a rut, take action". Learn to accept constructive criticism and accept responsibility for your actions. His humorous stories along with deep reflection helped the students gain a new perspective on not to compare themselves with others, talk negative or worry. He left the class with one final point and that was never underestimate the impact of being kind.
CEO principles of doing the right thing, being on time, being present and respectful of others was strongly encouraged from the wise advice of Mr. Witges. We appreciate the time he devotes to CEO and his personal investment from his life into our students. 
---
Content Marketing
Austin Brooks, Midland Institute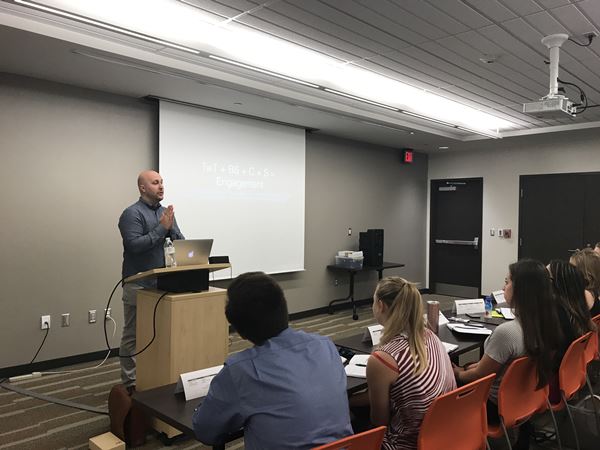 Austin Brooks from Midland Institute of Entrepreneurship told the class he is a relationship builder and connector between the older generations and generation Z's. He feels this gives him an edge in business and working with his clients.
He challenged the students with many questions.  Can video marketing have an impact on your brand and if so, what would be the ROI?  How valuable is visual narrative? He stressed that marketing is no longer about the products you make, but the stories you tell. We live in a world inundated with marketing and social media noise. So, what can your company do to cut through the chatter?  Mr. Brooks said good marketing solves a problem. And the biggest walk away was not how many likes you had, but how many shares did your post provide your business.  
---
Student Journal Highlights for this week
"Austin Brooks' presentation was a total learning experience for me. I knew nothing about marketing. I had not been exposed to it up until his presentation. I will say just by knowing my personality and listening to his presentation I believe I am a strategist. The one thing I took from his presentation was his storytelling.I believe people want to know the story behind a product. They want to see how it was made and where it came from. I would pay extra just to know that the product was made with great care."

Ashley Goeckner
Friday, September 22, 2017Learn More About Ashley
"If I could describe this week in two words it would be, eye-opening and relatable. Steve Witges speech was one of my favorite speeches so far in CEO and it was very personal for me. I felt a real connection towards his words and wise advice for us CEO students. When he explained why you should be thankful for what you have and said, "Do not compare your insides to someone's outsides" It made me really think about how frequently I envy my peers."

Cairra Leasher
Friday, September 22, 2017Learn More About Cairra
"I learned about how important it is to be able to gain friendships and use that to successfully run a business the way the Mr. Witges does. Although it is important to gain friendships, it is most important and sometimes difficult to be able to keep those friendships throughout your life."

Aly Armstrong
Friday, September 22, 2017Learn More About Aly
---