30 Day Reviews, CEO and CFO Selected for 2018 Class Business
CEO Guest Speakers
---
CEO 30 Day Review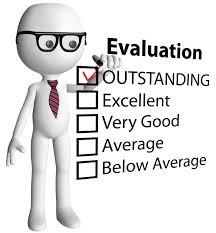 When you start with a company they usually give you a 30-day review to make sure the onboarding and general protocol have been established. We in CEO refer to our class as a business. We ask the question, if our guest were asked to do business with us, would they wish to do so? Do we exemplify the CEO brand in all we do each day when we go on business tours? Do we welcome guest speakers and communicate within the class like a strong company would do each day?
Mrs. Sayers and Mrs. Teichmiller provided each student with a self-assessment for each student to complete and had them provide their own personal mission, vision and personal values. They then had them share where they felt they had grown in the first 30 days and where do they wish to be in the next 70 days. We referred to this as their stretch goal. And we all know that if a goal does not require some sacrifice or action, not much growth happens. There are approximately 170 days in a CEO journey and we want out students to reach high and dream big in this time span. The facilitators gained so much value from this review and the feedback from the students has been very positive. It helped provide areas where CEO needs to schedule specific speakers and tours to provide direction to support many of their stretch goals towards success.
---
Imagine This Marketing Group Shares the Four P's
Deana Nuxoll, Imagine This Marketing Group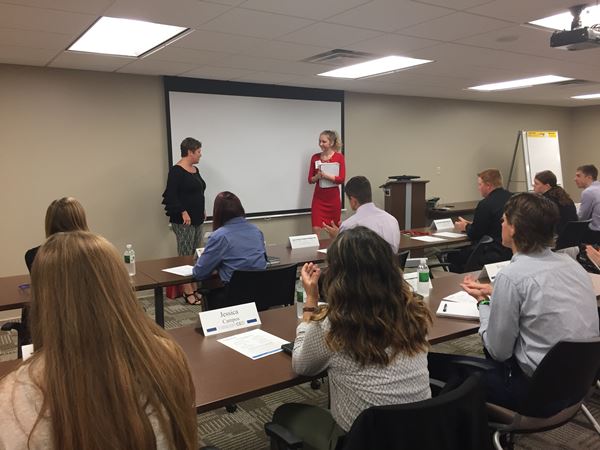 When Effingham County CEO business Investors were asked, "what area within their business they would like additional direction?" many of them responded that marketing and social media were an ever-ending challenge. Now that the students are starting their class business they are also asking questions on how to market their conference and the best strategy for reaching the most people with social media.
Deana Nuxoll with Imagine This Marketing Group presented the 4 P's of marketing: product/service, placement, price, and promotion. She said to test your mix! Once you have a well-defined marketing mix, test the overall offer from the customer's perspective. She emphasized to evaluate your marketing mix and consider things like market maturity, marketplace competition, and changing consumer demand
---
Board Interviews Candidates for CEO's and CFO's
Steve Witges, Tom Purcell, Noah Brandenburger & Matt Cekander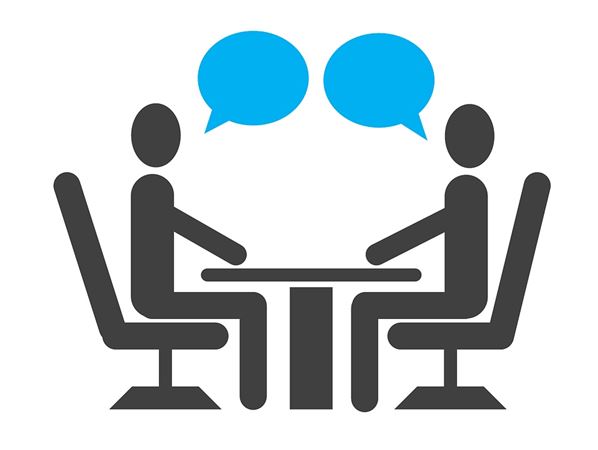 Since we see the CEO class as a business, the board interviewed each candidate for CEO and CFO. This was also a great opportunity for them to experience how an interview is conducted and provide confidence for them as they prepare for college scholarship, summer internships and future interviews. This year's CEO's are Nicholas Martelli and Ashley Goeckner. The CFO's are Patrick Tkachuk and Claire Gardner. Also, they will have access to a CEO and CFO mentors besides their mentor they have chosen in CEO. Special thanks go out to John Perles from Momentum Builders, Inc. and Andy Vogt from Kemper CPA Group, both CEO Investors, for their mentorship and direction. This extra layer of resources provides them counsel in these important positions for the class business. As plans progress, we look forward to sharing what the class business will be for Effingham County.
---