New Opportunities for CEO and Effingham County
---
SMOOTHIE KiNG Opens In Effingham
Noah Brandenburger, Samantha Brandenburger - 2015 CEO Alumi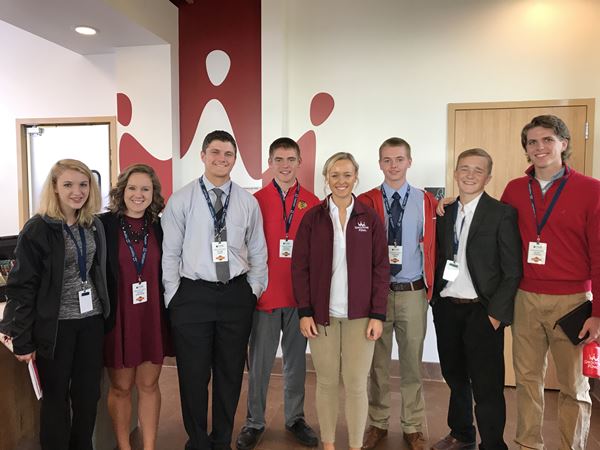 Inspiring people to live a Healthy and Active lifestyle is the mission of SMOOTHIE KiNG. A 2015 CEO Alumni Samantha Brandenburger along with her father, Effingham CEO board member, Noah Brandenburger will open their franchise today, October 18th!  It was Samantha who was on vacation with her boyfriends' family tried a SMOOTHIE KiNG smoothie for the first time and came back to her family and said they should investigate bringing the franchise to Effingham. 
SMOOTHIE KiNG is looking forward to having you as a guest!  Make plans to visit their location at 1601 Ford Avenue, Effingham to taste all the delicious and healthy smoothies that provide you numerous blends towards fitness, being slim, and wellness. They even have enhancers that can be added to your smoothie that will help you have an energy boost, increase your fiber, nurture your immune system and help you build muscle. And if you are a health enthusiast who wishes to increase your protein each day, be sure to swing by SMOOTHIE KiNG to drink up your daily dose with great taste and nutrition. The Activator and the Gladiator smoothie would be a great start. Each smoothie is customized, so if you have an ingredient you would like to be removed or added, just let the Team Member who is taking our order know.  SMOOTHIE KiNG- Smoothies with a purpose! 

.
---
There Is Only One Word to Describe Mentor Presentation Day - AWESOME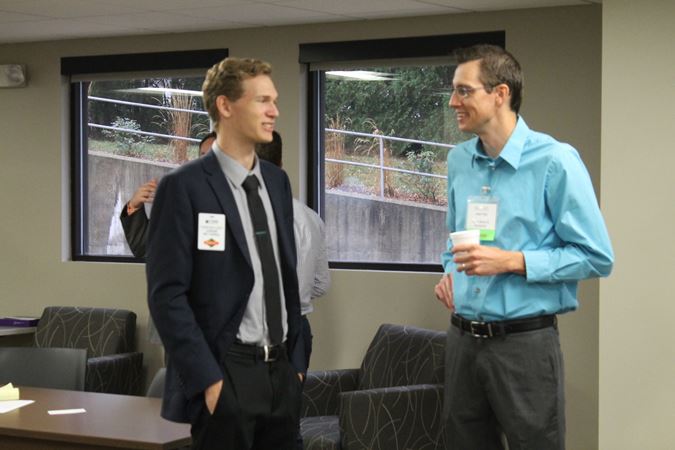 There is something magical about Mentor Presentation Day. Protégés can hear 40 amazing personal journeys from people who live and work in Effingham County. Hearing the twist and turns of how some people moved here from across the country, to those who moved away and could not wait to return to their roots is so interesting. Also, a few did not attend college, but had such an entrepreneurial spirit that the school of hard knocks brought them a prosperous and fulfilling career.
We take two days for each of our two classes, so each class listens to 20 personal stories. The 90 minutes of class time flies by with emotion, disclosure of failures/successes and life lessons that molded the people who have stepped up to share the CEO Journey alongside one of our students. It is truly a gift to our program that we have this resource of amazing people to nurture our students. A special thank you goes out to Lucas Wenthe and Karen Etter, CEO board members, for their leadership and direction that they have given to our mentor program this year.
---
CEO Tours Effingham Performance Center
Rich Jorn & Monique Hortenstine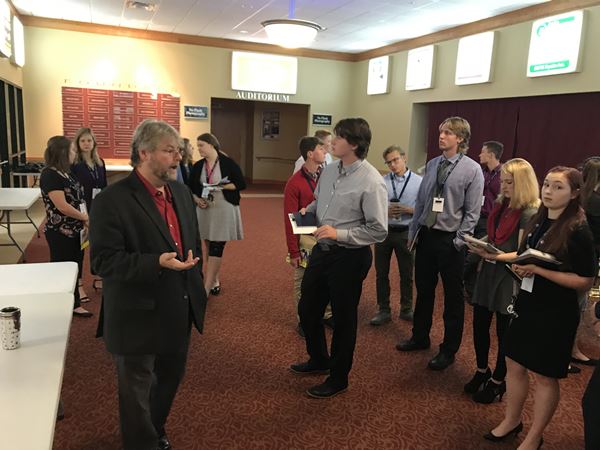 Effingham is so fortune to have the Performance Center as an added value to our community. This venue brings people from St. Louis, Indy, and Champaign to eat and stay at our hotels. Best of all the EPC brings entertainment for all to enjoy a night out listening to great music from Nashville, Comedy from LA, and a place for local artist to share their passion in the arts with our area.  
---
Student Journal Highlights for this week
"Having half of our mentors come in Wednesday and talk about themselves and the experiences they have gone through was essential for when we are picking someone that we must be able to work with and have a great relationship with. I personally learned from this that entrepreneurs often have a "Why not?" mentality when it comes to take chances and have the courage to just go for it sometimes."

Cade Walsh
Friday, October 13, 2017Learn More About Cade
"I enjoyed our tour at Smoothie King. It was interesting to find out that Mr. Brandenburger started by simply asking the franchise how he could open a store. Sometimes I think we can make things harder than they really are. I also see the great value in providing an environment that is team oriented among the employees. Such as calling them team members instead of employees. That's the  kind of work environment that will be the most successful."

Truman Rhodes
Wednesday, October 18, 2017Learn More About Truman
---