Be The CEO Of Your Own Life
CEO Guest Speakers
---
Stevens Industries History and Growth Are Impressive
Stevens Industries- Todd Wegman, President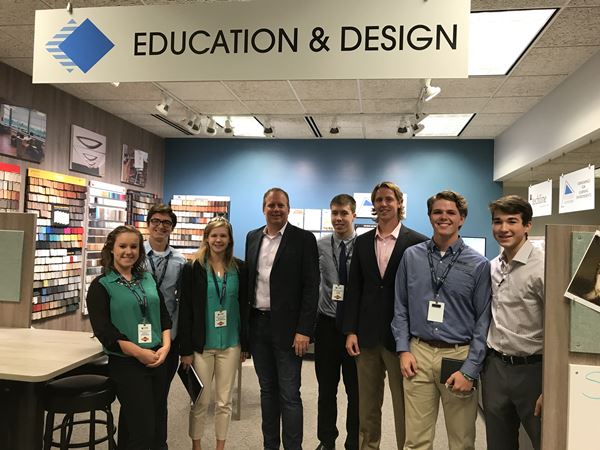 Garage based businesses are of particular interest to entrepreneurs. In 1956, Chuck Stevens began making wood products in his father-in-law's two car garage. No one could have ever imagined that Stevens would grow into the fastest growing full-line manufacturer of quality laminated products in the United States.Todd Wegman, President of Stevens Industries provided a tour of the expansive manufacturing and shipping facility.
Stevens Industries manufactures over 1,000 cabinets daily, but also prides itself on service providing engineering, design and installation.  Their casework is found in many places including commercial offices, healthcare clinics, restaurants, hospitality centers, education (K-12) retail and storefront settings. Additionally, Stevens provides custom solutions for technology storage, libraries, science labs, locker and instrument storage.   
---
The Alliance: Effingham Regional Growth Alliance
Craig A. Nielson, President & CEO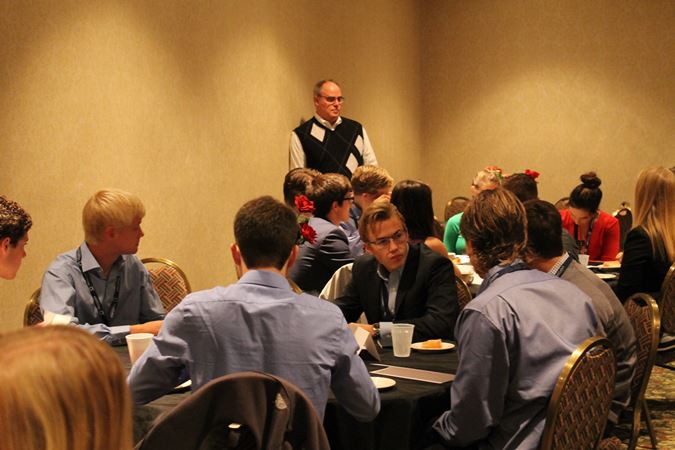 Effingham CEO had the privledge of having Craig Nielson, President & CEO of the Effingham Regional Growth Alliance speak to CEO about current conditions and opportunities for growth in the Effingham area. The misison of the Alliance is to: 
Preserve and expand our workforce through identifying future needs and provide training, education and support to meet those needs.
Assist in the retention/expansion of existing industry, including the improvement of conditions and policies to increase productivity.
Promote and encourage development projects and services to improve the quality of life within the region and particularly in the County of Effingham, Illinois.
Seek and find new industry to locate in Effingham County to increase the economic base. 
Mr. Nielson shared facts, statstics and demographics about the Effingham area that has left the CEO group wanting to know more.  Effingham CEO looks forward to having Mr. Nielson return to class to further the discussion on economic development. For more information on the Effingham Regional Growth Alliance visit: http://www.groweffinghamcountyil.com
---
Thelma Keller Convention Center at the Holiday Inn
Keller Convention Center- Patty Greene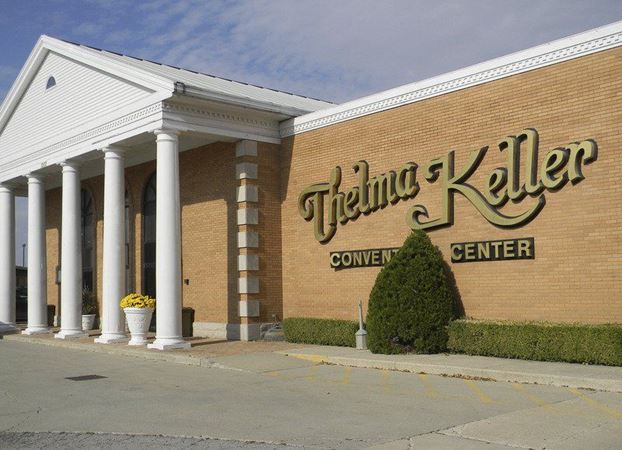 The
Thelma Keller Convention Center- at the Holiday Inn
is a full service facility offering over 20,000 sq. ft. of space for meetings, conferences, conventions, tradeshows and weddings. The convention center hosts over 80 weddings and many additional events each year. Attendance at these events increases tourism to the Effingham area which is a benefit to the convention center and businesses in the Effingham Community.  Patty Greene, director credits her entire team for the success.   
---
Student Journal Highlights for this week
"Mr. Wegman's story was one of the best I've heard and I thought hearing about the way he grew and his life lessons were so beneficial.  I can't believe that one of the top cabinet making companies in the nation comes out of Effingham County. That is one of the things I love most about CEO - being able to see the amazing things that have come out of our county that I never would've learned about otherwise."

Megan Hodge
Friday, October 20, 2017Learn More About Megan
"Mr. Wegman talked to our class about his journey, and he gave us his advice for business and life. He talked about how it is important to understand our values, and how this will make decisions become much easier. An important thing I learned is that we are the CEO of our own lives and that we should take action."

Ryan Sandifer
Wednesday, October 25, 2017Learn More About Ryan
---