Connection with CEO Alumni Motivates Students to Dive into their Personal Business Research
---
CEO Alumni Talk About Their Journey
Dylan Meadows, Michael Brummer, Zachary Mette, Brayden Bushue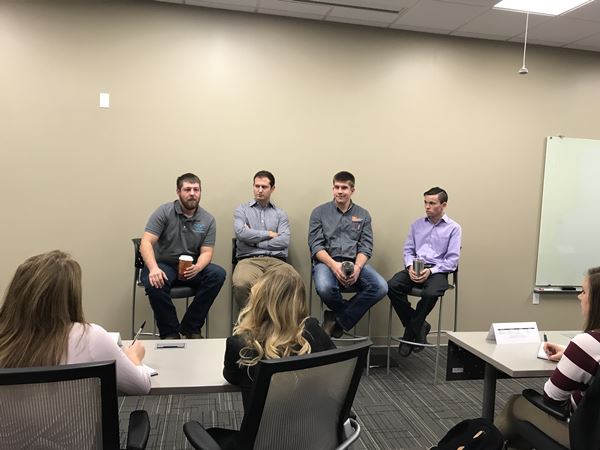 One characteristic that connects all past, present, and future CEO students is quality. This was especially apparent to this year's CEO class this past week as CEO alumni Dylan Meadows, Michael Brummer, Zach Mette, and Braydan Bushue presented to them. All four of these successful past students showed that they have taken the values and assets they acquired and learned in CEO and applied them into their own lives and businesses.
It was inspiring to hear how each of these men have become up and becoming entrepreneurs in the Effingham and surrounding areas. This allowed the class to understand that you will never stop learning or pushing yourself for the rest of your life. These four men pushed the class to make sure they take nothing for granted and to get the most out of their CEO journeys as possible.   
---
Dan Remmenga
Dan Remmenga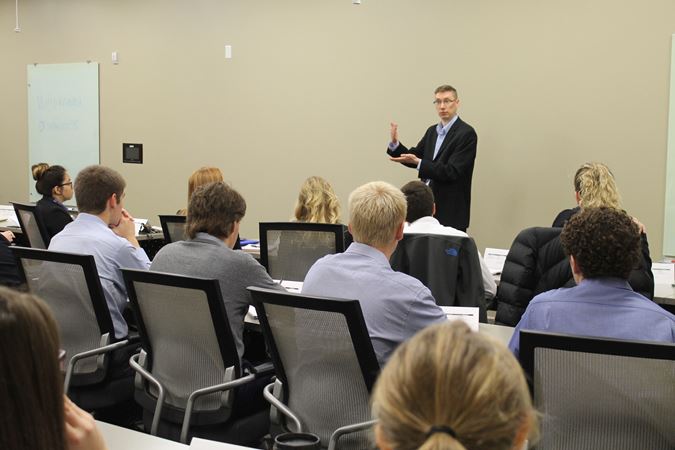 Dan Remmenga, is the external relations director for the Foundation for Government Accountability (FGA). Dan is great at what he does and is a confident believer in what his organization is all about. His passion comes from a financial situation experienced by close friends and this motivates his actions at the FGA.
Besides his career experiences, Mr. Remmenga spoke to the CEO class on spreading positivity by making others feel important and listening. He also stressed that everyone is different, and those differences are important in understanding others. Dan came in energized and positive and that is exactly how he left the class feeling after his informative and unique talk.
---
Student Journal Highlights for this week
"Tuesday was interesting and informing because we had the opportunity to talk to and question CEO alumni. They were in our shoes and know the struggles that us as CEO students go throughout the year. One thing that Braydan Bushue said was, "Take everything in and sort it out later"."

Blake Lohman
Thursday, November 9, 2017Learn More About Blake
"Dan Remmenga was an excellent presenter. I liked how he got the point across and made it entertaining at the same time. I also liked how he had us write down answers to five questions he came up with. This helped me to see what CEO really means to me. CEO has given me the opportunity to grow as an individual and meet new people that I would've never met if it wasn't for this program."

Wittni Cotton
Wednesday, November 15, 2017Learn More About Wittni
---