Hard Work is the Main Ingredient to being Successful in Business
CEO Business Visits
CEO Guest Speakers
---
Karen Wolters Inspired Students With Their Own Personal Business Ideas
Karen Wolters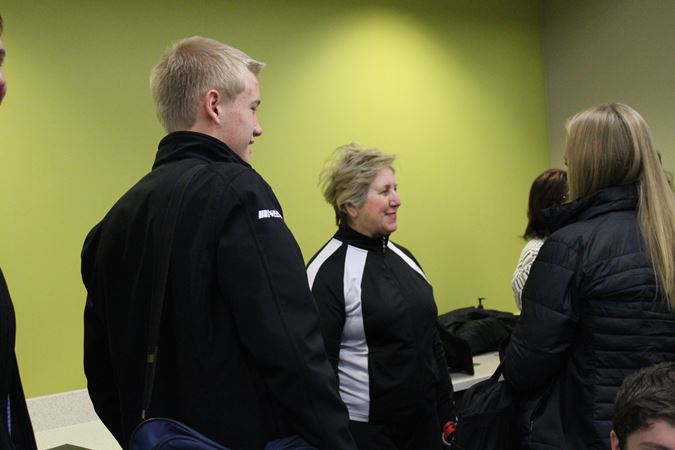 Karen Wolters is considered the Godmother of CEO. She was the first Chairman of the Board for CEO and is still very committed to the program, which shows through the dedication she gives to each and every student. Mrs. Wolters is a vision of grace, humility, and success. She is an entrepreneur in the greatest sense. Mrs. Wolters taught the class that sometimes the best businesses are the ones that solve a problem that people have in everyday life.
For the students who have yet to figure out what they are doing for their personal businesses, this was a great inspiration to begin thinking of business ideas. Mrs. Wolters shared a few of the products she has thought of through the years, the first of which being a device that you could cut into vegetables and make a design. She has made herself extremely successful through taking everyday obstacles and making life more convenient. This week, Mrs. Wolters once again showed that she has been, and always will be a huge inspiration for the students of CEO.
Written by Megan Hodge 
We would like to thank Wolters, Bob & Karen for being a Effingham County CEO Investor
---
Small Town Work Ethic Shared with CEO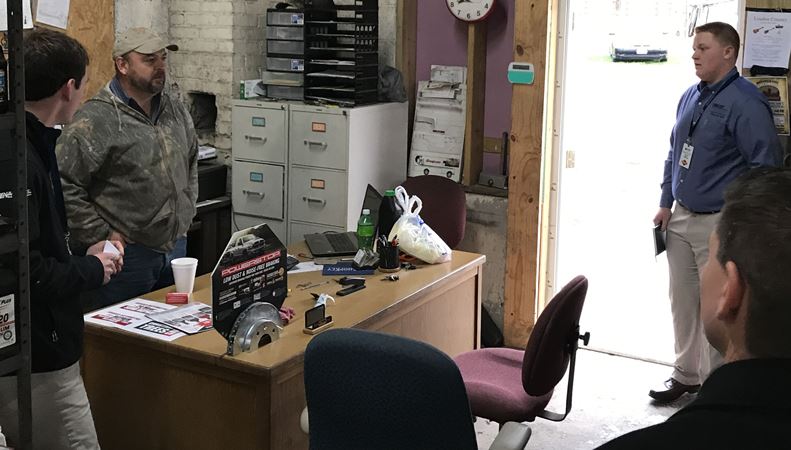 In the small town of Beecher City, hard work and service was the theme as students had the opportunity to hear from The First State Bank of Beecher City, The Foodliner, and Rhodes Automotive. The class had the opportunity to see what makes Beecher City a successful place to run a small business that might otherwise would have been overlooked.
CEO student Jacob Guy's takeaway, "Never judge a book by its cover. That is the thought that came into my head the entire day after CEO's first ever visit to Beecher City. The main difference I noticed in these businesses was that they hustle as much, if not more, than any businesses in Effingham County. Whether it be working all but a few hours a day at the Foodliner, or doing literally whatever it takes to ensure your customer is satisfied and back on the road in a timely manner, or creating a personal touch with every person that used their bank, these business owners in Beecher City were COMPLETELY focused on the customers. The personal relationships they are able to build in such a small community are mind blowing to me. When you go to any of these businesses, there is a good chance that everyone at the store knows you and your entire family. They pay special attention to the little details to ensure a personalized and enjoyable experience. My main takeaway from this day was that people fall in love with the personal touch these businesses provide."
Ashley Goeckner shared, "Success is not defined by your size. The support of the community is what makes you successful."

Written by: Truman Rhodes
---
Special Alumni Review from Thanksgiving Gathering
It was a great turn out of CEO Alumni who attended our recent Annual Thanksgiving Gathering. A special Thank You goes out to Keith Sutterfield for producing this video to share a few interviews from our alumni. These individuals are the future of our county and are out making a difference from their exposure and influence of our community's investment into their lives.  
---
Mentor Hustle Hour Energizing Start Up Success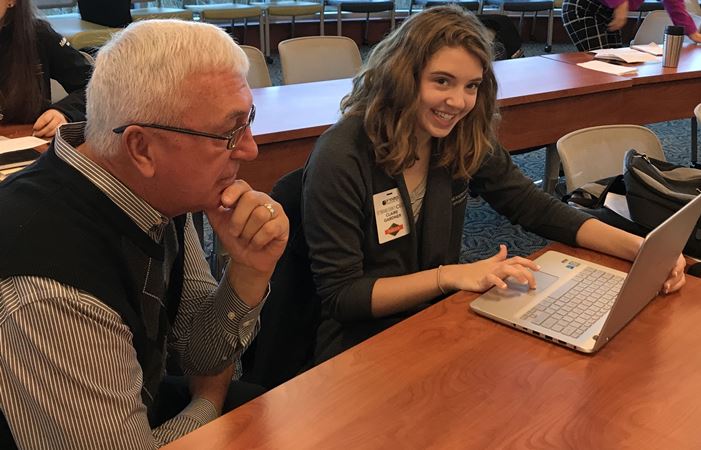 CEO students took advantage of the first Mentor Hustle Hour to dive into their personal businesses with their mentors. While students have been meeting with their mentors and discussing their personal businesses before Friday, this was the first time class time has been taken out to discuss this topic with the mentors. Some students brought in samples of their products while others launched into research for their desired markets. Mentors not only helped and encouraged their students, but also pushed them to make the most out of the unique learning opportunity that these personal businesses are.
Written by Tyler Higgs
---
Patterson Technology's Positive Culture Is State of the Art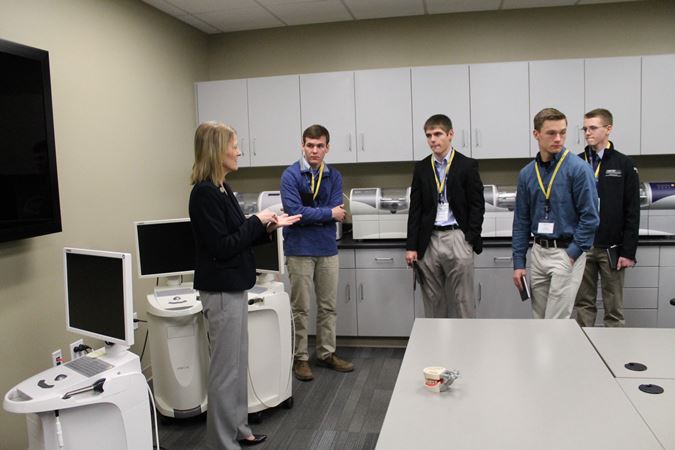 Pam Hemmen led the class on a tour through Patterson Technology. One of the main focuses of the tour was the positive culture that was built and is maintained there. While part of this effort is helped by hiring the best employees, the company gets creative by initiating Ideation Days. This is where employees can come up with ideas to make the company better and these ideas are presented on a later date. It was obvious that the employees were valued. The facility had a free gym and a café for the employees. The building itself was designed to take in sunlight, which has been shown to make people feel better. The students left knowing the importance and methods of creating a positive culture within a company or any other institution.
Written by Tyler Higgs

---
Student Journal Highlights for this week
"Thursday we toured local businesses in Beecher City. The businesses we toured were Beecher City Foodliner, First State Bank of Beecher City and Rhodes Tire Center. I got the most out of Rhodes tire center because of the things Truman had to say. "In anything you do, you get out of it whatever you put into it." Truman also said that "As long as work hard things are always going to work out." Truman really stands behind the amount of hard work he puts into the company."

Noah Kopplin
Friday, December 1, 2017Learn More About Noah
"When I saw her (Karen Wolters) name on the calendar, I got very excited because I remembered her story from when she spoke at The Experience two years ago. Hearing about her story again was just as incredible as the first time because of all the interesting things she's done with her life. One of the things she said that really made an impression on me was that any product should solve a problem. Those words of advice really got me to narrow down ideas for my personal business. Her mindset of business and life really inspires me. I hope one day I can be as experienced as she is."

Avery Elder
Friday, December 1, 2017Learn More About Avery
"Karen Wolters really inspired me to try to find a product to produce that would just make a task a little easier or just an improvement of a product. The "personal capital" she has built is truly amazing and a great thing to keep in mind in everything you do."

Jacob Guy
Wednesday, December 6, 2017Learn More About Jacob
---