CEO Finishing 2017 Strong with Big Plans for 2018
CEO Guest Speakers
---
What is Your EQ?
Jennifer Vahling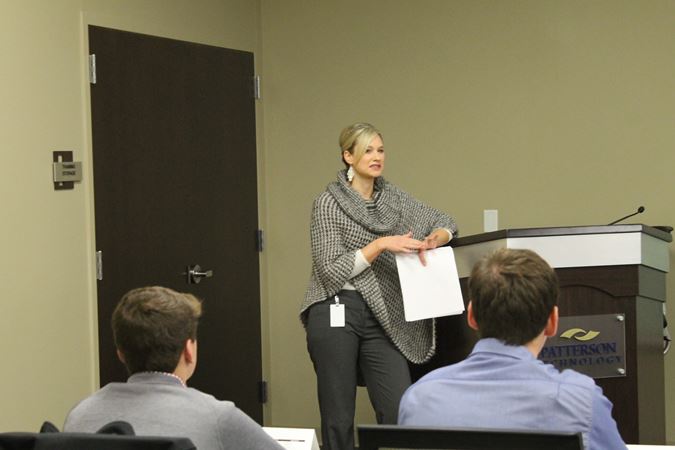 Emotional Intelligence, or EQ, is the capability of people to recognize and understand the emotions of ourselves and others. CEO Students had the opportunity to hear from Jennifer Vahling who will make an appearance as a breakout session at the Experience this March speaking on Hiring. Vahling shared with the class the role that EQ plays in hiring and in job placement.
Written by: Truman Rhodes
---
J & R Collision Centers
Jake Buhnerkempe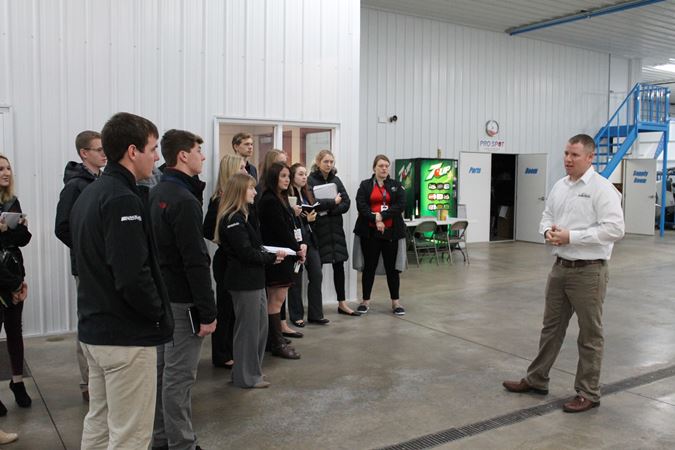 The CEO class had the opportunity to tour J & R Collision Centers with Jake Buhnerkempe. Mr. Buhnerkempe taught the class the importance to make your own decisions and to learn from your mistakes. He told the class that it is okay to go from doing one thing, such as fire fighting, to go back to what your dad originally had done, owning an auto body shop. He made sure that the students knew that no matter what mistakes they make, failing is a more effective way of learning. Mr. Buhnerkempe also taught the class to make sure that quality and cleanliness is the biggest concern when owning a business.
Written by Tiffany Gates
---
Industrial Development is Capital Intensive Business with Many Risk
Dean Bingham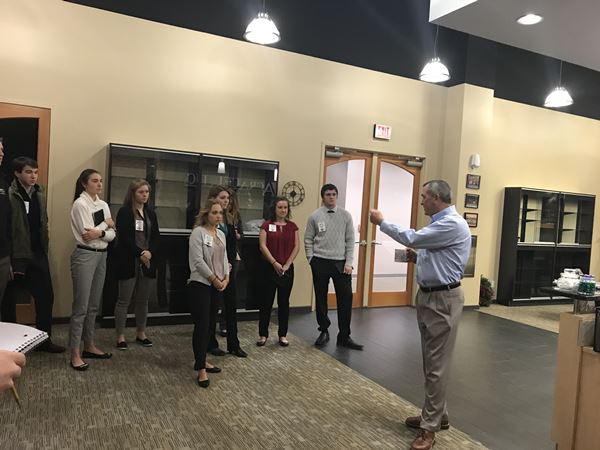 CEO had the privilege of touring Agracel, Inc. with Mr. Dean Bingham, the President of Agracel. He taught the class some very valuable business lessons about networking, assessing risk, and the importance of a SWAT analysis. The class learned that failure can teach you quite a bit and that you have to learn from those failures to make yourself better. They also learned about terms like equity, market value, fixed cost and that Agracel is a LCC business. Mr. Bingham shard the importance of culture in a business. The employees at Agracel treat each other like family, which enhances their work ethic and dynamic. Mr. Bingham had many words of wisdom to share with the class and along with a "Can Do Attitude" in managing the company. 
Written by Megan Hodge
---