The Importance of Balance Sheets and Income Statements in Business
CEO Guest Speakers
---
Hodgson Mill: Have a Grain Day!
Hodgson Mill: Jeff Masters, Hope Yingst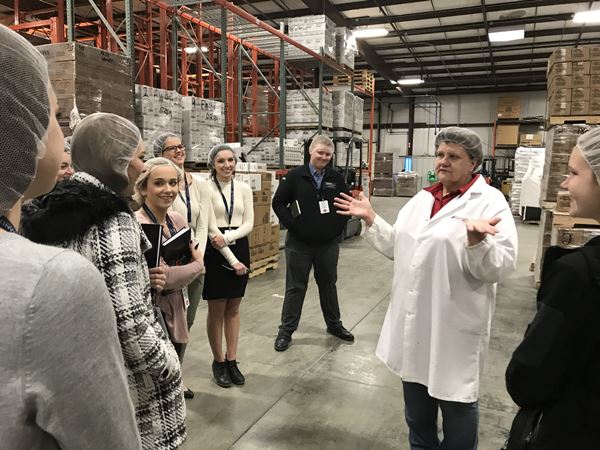 CEO had the privilege of touring Hodgson Mills with Hope Yingst. She taught the class interesting facts about the business. The students found it interesting that Hodgson Mills doesn't throw away the unusable products; Hodgson Mills gives the materials to a local farmer for use with his animals. Hodgson Mills made it very clear that it is important to them to keep gluten-free products in separate sealed rooms to prevent from cross-contamination of products containing gluten.
Hodgson Mills taught the students that it is important to remember where you're from and that the customer matters more than anything. They stressed the importance of honesty and integrity when labeling their products. Hope Yingst may not be the owner of the company, but she had a great passion for Hodgson Mills that lead for a great tour for the students.

Written by Tiffany Gates
---
Have You Selected Your Breakout Sessions Yet?
www.effinghamceo.com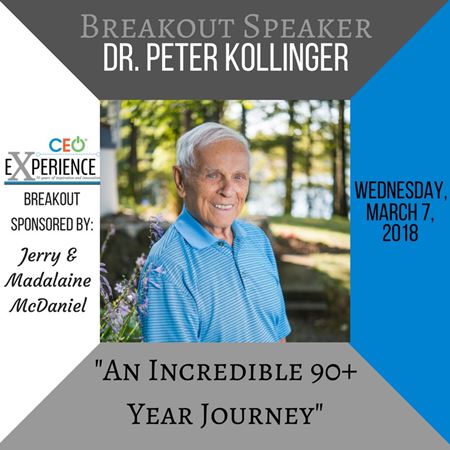 "From escaping Austria during WWII to moving to the United States, to being the visionary who co-developed the Effingham Medical Park, Dr. Peter Kollinger has had quite an eventful life. Hear more about Dr. Kollinger's stories of success, failure, struggle, and happiness that made him the man he is today in his breakout session titled, "An Incredible 90+ Year Journey". This breakout session is graciously sponsored by Jerry and Madalaine McDaniel.
Join us in celebrating the 10th anniversary of CEO at the 2018 CEO Experience on Wednesday, March 7, 2018 at the Keller Convention Center. We have a fantastic lineup of keynote and breakout speakers that will inform our guests of numerous ways to improve their lives and businesses. Each guest will leave with a renewed sense of inspiration and innovation to bring into their lives. Registration starts at 11am and the event lasts from 1pm to 5:45 pm. Read more about our speakers, and purchase tickets by going to effinghamceo.com. Adult tickets cost $50, and student tickets cost $30. Guests will attend two breakout sessions, so please register ASAP before breakout sessions are full. Selection will be decided on a first come, first serve basis."
---
Financial Planning for Business
Ann Deters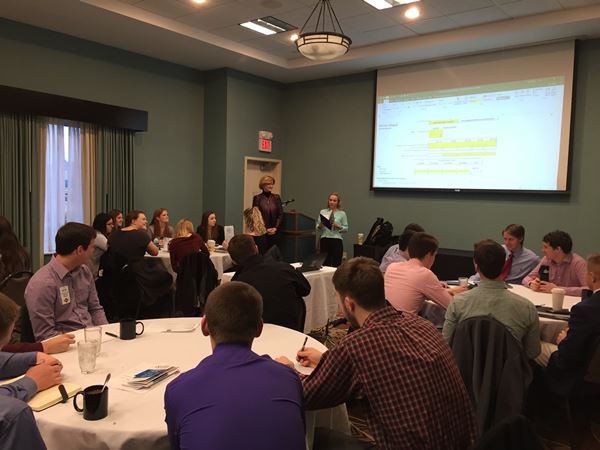 The CEO students had the pleasure of hearing Ann Deters present. Ann helped the students with their personal business plans by showing them a way to calculate their finances. Ann stressed the importance of knowing how much start up cash you will need before starting anything else. She had used a mock business example to show the students the exact steps they could take to completing their financial plan.
Mrs. Deters had also provided them with an Excel document to help the students. She provided positive energy and answered all the questions that the students had. Ann left the students with more knowledge about financial plans and the confidence to work with their personal business financial plan.
Written by Tiffany Gates
---