Goals Are Only Dreams If Not Written Down
CEO Guest Speakers
---
Mentor Hustle Hour (Taxes, Sharks, & Products)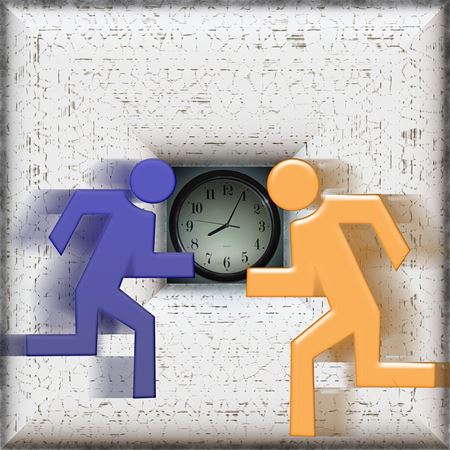 As all our Hustle Hours, every minute is accounted for. This month we had Matt Cekander provide a short presentation on sales tax and when, or if, the students plan to continue their business on how they will file their taxes.
It was also a big day to work on getting their product in for Shark Tank Day arriving on March 20th and 21stl It is such a great day to receive feedback and recommendations on their personal businesses. It is hard to believe that the Trade Show on May 1st is right around the corner. Good luck to the class as they plan for a great evening sharing all their hard work with the Effingham Community.
It has been such a great year with our experienced and committed mentors! 
---
Leadership Development at SIU-Carbondale
Dr. Bruce DeRuntz and Diogo Seixas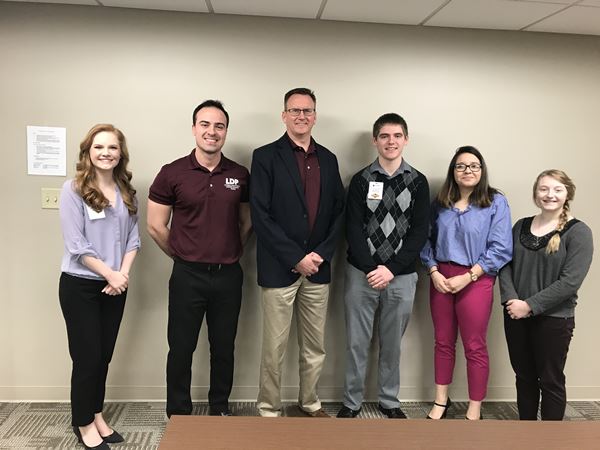 The Leadership Development Program is a program that works with engineers and other students at SIU to help them function in and lead teams. There are three stages of this development: followership, teamship, then leadership. Dr. DeRuntz and Diogo, one of the students, came to class to talk to us about how to work in a team and how it benefits students. They went through an overview of what their students learn throughout their two years of the Leadership program. Going through exercises with the CEO students, they showed how similar we are and how those similarities are what drive a team towards success.
---
The Value of Branding
Tom Deters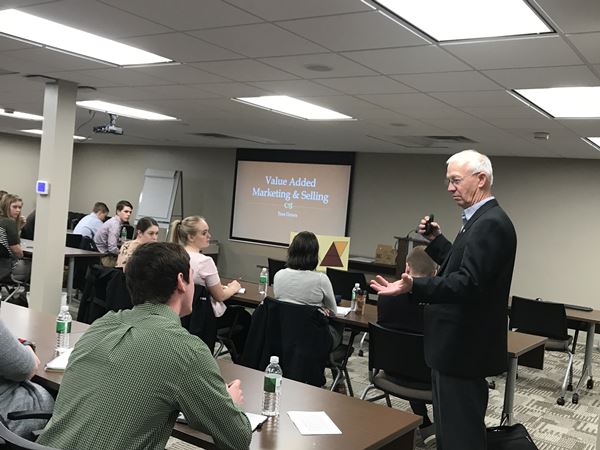 Tom Deters from Sigel Mutual Insurance spoke to the class about "value added" and how it can apply to any business. Value added is unlimited, and can always grow. 
A product has constant potential to improve quality and therefore increase its "value added". CEO students will be taking Mr. Deters advice into their own personal businesses and continue working to add value to their products or services. 
---