---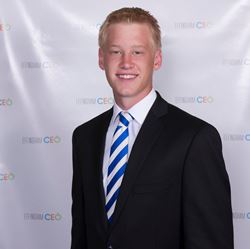 Alex Deters
About Me
Alex Deters attends St. Anthony High School, where he has served as class president for 3 years. In addition to playing basketball and soccer, he is actively involved in student council, National Honor Society, Catholic Athletes for Christ (CAC), history club, Kairos leader, and science club. Outside of school, he loves to play sports and hang out with family and friends. His plans are to attend the University of Indiana Kelley School of Business, where he will study marketing.

"CEO is an opportunity to learn about business through the eyes of business owners and leaders and to better understand all aspects of business and what made them successful. I look forward to networking with numerous business owners and learning from them now and in the future."
Learn More about Alex
iPhone users: you can add the Effingham County CEO calendar to your phone!
Step 1
Copy this Url
Step 2
Open the "Settings" app
Step 3
Tap "Mail, Contacts, Calendars"
Step 4
Tap "Add Account"
Step 5
Tap "Other"
Step 6
Tap "Add Subscribed Calendar"
Step 7
Paste the link you copied from above.
Step 8
Click "Next"
Step 9
Click "Save"
You're Done
Now close the Settings app and open your calendar to see the Effingham County CEO calendar in your iPhone's calendar.
CEO Trade Show 2018 Tuesday, May 1st