---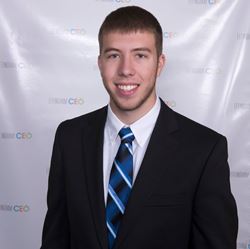 Tyler Higgs
About Me
Tyler Higgs attends Dieterich High School. He participates in National Honors Society, a school leader of Fellowship of Christian Athletes, plays basketball and has competed at state for WYSE in physics. He completed scientific research in astrophysics at New Mexico Institute of Technology through the Summer Science Program. Tyler runs a lawn care business where he has mowed lawns and the Watson Cemetery in pasts summers seeking to evade future student loan debt. He aims to study physics at the Massachusetts Institute of Technology where he can do more scientific research before and after receiving a degree.
"Nothing can match real-world, hands-on learning. This is what sets CEO apart from almost any other school class. The CEO class will teach me skills that I did not already know so that I can be successful with anything I do in the future."
Learn More about Tyler
iPhone users: you can add the Effingham County CEO calendar to your phone!
Step 1
Copy this Url
Step 2
Open the "Settings" app
Step 3
Tap "Mail, Contacts, Calendars"
Step 4
Tap "Add Account"
Step 5
Tap "Other"
Step 6
Tap "Add Subscribed Calendar"
Step 7
Paste the link you copied from above.
Step 8
Click "Next"
Step 9
Click "Save"
You're Done
Now close the Settings app and open your calendar to see the Effingham County CEO calendar in your iPhone's calendar.
Application Deadline for CEO Class of 2019 Sunday, February 4, 2018