---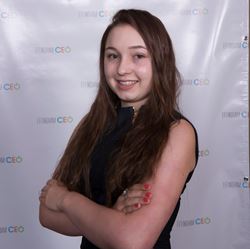 Claudia Donovan
About Me
Claudia Donovan attends St. Anthony High School and loves using her free time to cook, exercise, read, babysit, and paint. She is a part of St. Anthony's Softball Team and is also in the school's book club. She enjoys learning about new skills she can add to her repertoire. In the summers, she attends different camps, like speech philanthropy and chefs camps, that benefit her in the long run. Her passion for self growth and her faith in life is her motivation, and she always rises to any challenge. She likes to "take the adventure". She is a caring sister, a supportive friend, a loving daughter, and a dedicated worker.
"I plan to listen, learn and experience CEO to the best of my ability, and come away with a better understanding of what it takes to create a great working environment and community."
Learn More about Claudia
iPhone users: you can add the Effingham County CEO calendar to your phone!
Step 1
Copy this Url
Step 2
Open the "Settings" app
Step 3
Tap "Mail, Contacts, Calendars"
Step 4
Tap "Add Account"
Step 5
Tap "Other"
Step 6
Tap "Add Subscribed Calendar"
Step 7
Paste the link you copied from above.
Step 8
Click "Next"
Step 9
Click "Save"
You're Done
Now close the Settings app and open your calendar to see the Effingham County CEO calendar in your iPhone's calendar.