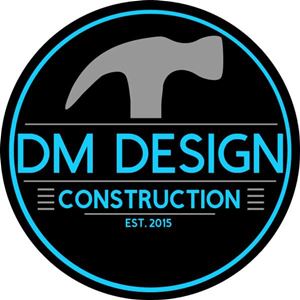 DM Designs Construction
Dylan Meadows
DM Designs Construction 
Phone 217-343-4334. Location Stewardson Il
Mission statement- Our mission is to provide high quality work at an affordable yet competitive price. Our attention to detail, work ability, and customer service are just a few reasons to work with us on your next project. We specialize in interior and exterior designed remodels, additions, small home improvements, and small repairs.
Together lets make your home your forever home!  
Description of business- DM Design Construction was founded in 2015 by Dylan Meadows. Dylan has 10 years experience in the construction trade and an associates in construction management. DM Design Construction is a fully insured contractor.
List of services-
Flooring
Siding
Drywall hanging and finishing
Doors and Windows
Trim work
Decks
Painting
Cabinet Installation
outdoor structures
fencing
etc.