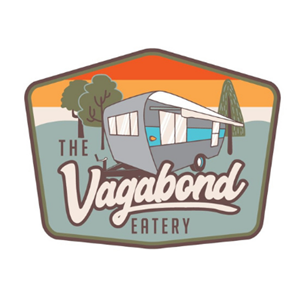 The Vagabond Eatery
Riley Pruemer & Sean Sandifer
TheVagabond Eateryis a mobile coffee bar operating out of a vintage restored 1963 camper. The Vagabond Eatery serves a variety of delicious coffee and signature drinks, as well as healthy açaí bowls consisting of fruit, granola, and other tasty toppings. This mobile camper sets up in various locations around the Effingham area; follow @thevagabondeatery on social media for updates on where they will be each week and when! The Vagabond Eatery is co-owned by two CEO alumni- Riley Pruemer, who serves as "Chief Creative Officer" (CCO) and Sean Sandifer, who serves as "Chief Financial Officer" (CFO).
About Riley: Hey! My name is Riley Pruemer and I am the CEO of The Vagabond Eatery. I graduated from Dieterich High School in 2015 and then attended Lake Land College for 2 years where I studied Business Administration. From then I went to the University of Illinois for 2 years and earned a degree in Marketing. With knowing I didn't want to enter the corporate world, I began my first business in June of 2015 which is RPmedia. This is a wedding & lifestyle filmmaking company. I had always had a passion for creating & capturing moments through video, so this business venture was very organic for me. In July of 2020 I started my second business which is The Vagabond Eatery. My life dream was to start a brick & mortar coffee shop, but when I saw this camper posted for sale, I quickly shifted gears and went the mobile route. The first official launch date for The Vagabond Eatery was on October 12, 2020 and since then it has been very successful and we are looking forward to this next year!
About Sean: Sean Sandifer is a 2015 graduate of Effingham High School, where he served as Class President and graduated as Co-Valedictorian. He is an active alumnus of the Effingham CEO Program.  Sean earned a degree in Finance from the University of Illinois at Urbana-Champaign in 2019 and is soon to be entering his third year at Saint Louis University School of Law. At SLU Law, Sean is an 1843 Scholar and the recipient of a full-tuition scholarship. Sean has owned and operated a number of small businesses while in school, and is currently co-owner and CFO of The Vagabond Eatery. Sean also hosts his own podcast, "The Sean Sandifer Show," where he discusses topics including entrepreneurship, financial wellness, politics, and more. "The Sean Sandifer Show" is available across all major platforms, and you can stay in touch with Sean on Instagram @seansandifer.  
Riley Pruemer is an alum of the Effingham CEO Class of 2015.  Sean Sandifer is an alum of the Effingham CEO Class of 2014.


@thevagabondeatery @ rpmedia @rileypruemer @seansandifer