---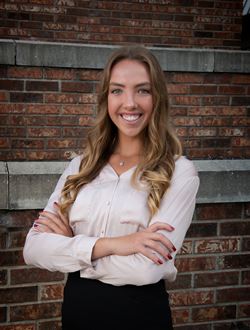 Allie Niebrugge
About Me
Allie Niebrugge attends Teutopolis High School where she plays on the varsity golf and softball teams. She also is a part of the Drama Club, National Honors Society, High Honor Roll, chorus, Student Council officer, and band. In her free time, she loves to watch movies, hang out with friends and family and plays an active role in her parish youth group of St. Francis of Assisi. After school, she plans to study international business law. She really looks forward to learning and growing through the CEO program.
"The CEO program is a unique opportunity that I am so blessed to be able to take part in. I am learning the real skills that it takes to succeed in the business world and I am incredibly grateful to all who make this class all that it is." 
Learn More about Allie
iPhone users: you can add the Effingham County CEO calendar to your phone!
Step 1
Copy this Url
Step 2
Open the "Settings" app
Step 3
Tap "Mail, Contacts, Calendars"
Step 4
Tap "Add Account"
Step 5
Tap "Other"
Step 6
Tap "Add Subscribed Calendar"
Step 7
Paste the link you copied from above.
Step 8
Click "Next"
Step 9
Click "Save"
You're Done
Now close the Settings app and open your calendar to see the Effingham County CEO calendar in your iPhone's calendar.