---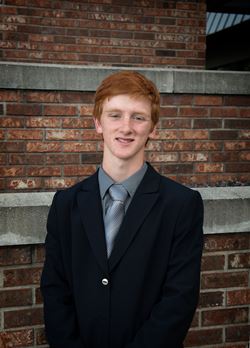 Donovan Kitten
About Me
Donovan Kitten is a senior at Teutopolis High School. He is involved in National Honors Society and soccer. Donovan plays soccer year-round; in the fall he plays for Teutopolis school, and during the spring and summer he plays for an Effingham County club team. Outside of school, he enjoys electronics and being outside. He is also enrolled at Lake Land College, and has been taking at least one class there per semester while in high school. As of now, he has over 35 credit-hours. After high school, he plans on finishing up his pre-engineering degree at Lake Land and then transferring to UIUC for electrical engineering or software engineering.
"CEO will definitely change me as a person to be able to speak and network better. CEO will definitely be a great start to a very successful career and life."
Learn More about Donovan
iPhone users: you can add the Effingham County CEO calendar to your phone!
Step 1
Copy this Url
Step 2
Open the "Settings" app
Step 3
Tap "Mail, Contacts, Calendars"
Step 4
Tap "Add Account"
Step 5
Tap "Other"
Step 6
Tap "Add Subscribed Calendar"
Step 7
Paste the link you copied from above.
Step 8
Click "Next"
Step 9
Click "Save"
You're Done
Now close the Settings app and open your calendar to see the Effingham County CEO calendar in your iPhone's calendar.