---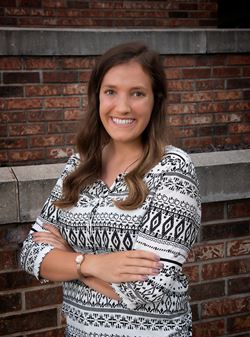 Jenelle Vogt
About Me
Jenelle Vogt is a senior at Teutopolis High School. She is involved in Cross Country, Band, and Math Team.  The also participates with InTouch and the National Honors Society. She has been on the High Honor Roll every quarter. Outside of school, Jenelle works at H&R Block. She also enjoys volunteering for the "Search" program and spending time with individuals with special needs. Some of her hobbies include spending time with friends and family, listening to music, watching movies, running, and being outdoors. After High School, Jenelle plans to attend a four-year university where she will major in either psychology or criminal justice. Eventually, she hopes to live in Alaska and help people that struggle with depression and suicide.
"I am very fortunate to be a student in the CEO Class of 2019. I am excited for this once in a lifetime experience and hope to soak up all the lessons that can not be taught in a classroom."

Learn More about Jenelle
iPhone users: you can add the Effingham County CEO calendar to your phone!
Step 1
Copy this Url
Step 2
Open the "Settings" app
Step 3
Tap "Mail, Contacts, Calendars"
Step 4
Tap "Add Account"
Step 5
Tap "Other"
Step 6
Tap "Add Subscribed Calendar"
Step 7
Paste the link you copied from above.
Step 8
Click "Next"
Step 9
Click "Save"
You're Done
Now close the Settings app and open your calendar to see the Effingham County CEO calendar in your iPhone's calendar.