---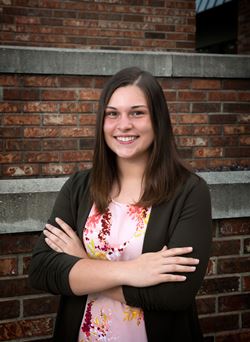 Elizabeth Kelly
About Me
Elizabeth Kelly is a senior at Altamont High School. She is active in many different school activities including FFA, band, trap team, and pep club. In her free time, she loves spending time with her friends and family. Over the last summer, she earned her State FFA degree which is the highest degree attainable in the state division. In the future, she hopes to attend Lakeland College and then transfer to Logan University to attain her Doctorate in Chiropractic Care. She is hoping the CEO program will give her the foundations she needs to have a successful career and future.  
" I am truly grateful for the doors this once in a lifetime opportunity is going to open for me. Over the next year, I can not wait to be exposed to so many new people and learn so many new things. I have high expectations and hopes for this class!"
Learn More about Elizabeth
iPhone users: you can add the Effingham County CEO calendar to your phone!
Step 1
Copy this Url
Step 2
Open the "Settings" app
Step 3
Tap "Mail, Contacts, Calendars"
Step 4
Tap "Add Account"
Step 5
Tap "Other"
Step 6
Tap "Add Subscribed Calendar"
Step 7
Paste the link you copied from above.
Step 8
Click "Next"
Step 9
Click "Save"
You're Done
Now close the Settings app and open your calendar to see the Effingham County CEO calendar in your iPhone's calendar.